Motorized Jet Board Gas Powered Surfboard Parts
At Jetboards America, we recognize that taking care of a
jet surf motor powered surfboard
 is a high priority once you've invested in a quality board. Our team is eager to support you as you embark on water sports ventures with our products. We also understand that parts that fit a specific engine can be difficult to come by. We want to make your life easier, so we provide a full inventory of parts including:
Cable nut

PETF gasket

Composite gasket

Cable screw

Rubber sleeve

Corrugated pipe secure plate

Rubber bellows

Hexagon button head screw

Air intake carbon fiber tube

Controlling handle

Starter key

Handle

Gasket

Foot strap

Foot pad

Round head hex socket screw

Jetboard hull (shell)

Mounting holder

Mounting set

Controller set

Battery

Water pump

Fuel tank

Bearing base set

Hatch cover set

Drain connector

Hatch locking buckle base

Side fin

Tail fin mounting plate

Tail fin (big)

Tail fin (small)

Hexagon socket head screw

Front of coupling

Drainage plug

Clamp

Drain pipe

Cooling water pipe connecter
Crankcase Assembly

Sensor

Coupling fixing sleeve

Oil seal

Bearing

Knurled pin

Piston

G Clamp

Needle bearing

Piston pin

Piston ring

Hex bolt

Shock absorber

Extended screw

Starter motor (CCW)

Sealing ring

Motor hoop bracket

mushroom cap screw

Cylinder gasket

Cylinder

Cooling water pipe connector

O-rings

Cylinder head

Sealing gasket

External hexagone boles

Engine mount

Spark plug

Wire clamp

Spark plug cap

Spark plug cap protection sleeve

Round head flat tail tapping screw

Line protection sleeve

Ignition

Admission valve gasket

Admission valve

Heat block gasket

Carburetor base
Carburetor gasket

Carburetor throttle cable bracket

Spark plug cap assembly

Coupling carbon fiber tube

Coupling rubber pad

Rear section of coupling

Coupling clamping block

Coupling lock sleeve

Transmission shaft

Impeller

Hexangular set screw

TKM oil seal

Propeller cans

Flat gasket

Bearing 6200 bear distance

Bear sleeve

Nut M6

O-type ring

Rectifier end cover

Impeller assembly

Propeller assembly

Exhaust pipe connect

Exhaust cans assembly

Silicone tube

One-way valve assembly

Crankshaft assembly

FKM seal

Stant kit

One-way bearing

Bushing

Starting gear (large)

Bearing 16002

Ring

Round head hexagon screw

Slave drive gear

Master drive gear

Crankcase end cap
With our consistently outstanding
customer service
 and owner Ron Fernandes's involvement, you can give us a call for advice or any other questions you have about the board. We value top-tier customer service and are excited to offer just that.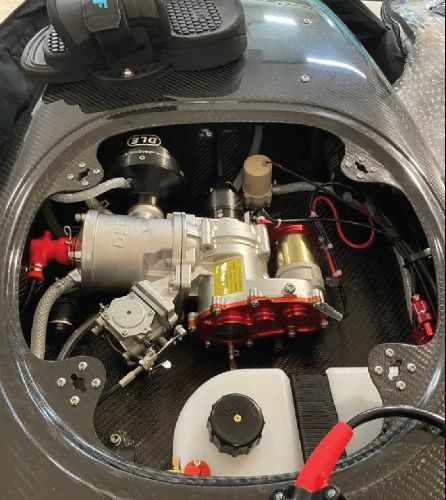 Motorized Jet Water Surf Board
Of all the high-quality jetboards on the market today--including Mako boards and JetSurf--DLE engine surfboards with motors have a price point that can't be beat. DLE engines has been building small engines for decades, and their dedication to designing and producing a sleek, simple machine that performs well is reflected in the quality of the DLE engine jetsurf board. DLE engines aren't going for any fancy tricks on this one; they've optimized the proven characteristics of the jet powered surfboard to produce the pinnacle of jet surf perfection.
 

When you purchase a
DLE engine jetboard
through Jetboards America, you know that you'll be taken care of because we provide the parts and
warranty repairs
 that you need. We ship to water sport-loving clients anywhere in the United States;
contact us
or give us a call at
(208) 571-1763
for more information today!